Share this item with your network: BACKGROUND IMAGE: iSTOCK/GETTY IMAGES
Agile ALM: Trends in SCCS, requirements management

iSTOCK/GETTY IMAGES
Evaluate
Weigh the pros and cons of technologies, products and projects you are considering.
Editor's note: Version control and requirements management tools
In this issue, experts will share source code control system automation strategies, hosting options for code repositories and trends in requirements management tools.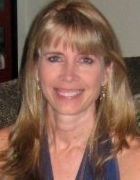 By
In Michael Hüttermann's new book Agile ALM, he lists version control as the very heart of ALM, saying, "Agile ALM enriches ALM with Agile strategies. ALM is heavily inspired and based on configuration management that in turn is based upon version control." Requirements management is also a key component of Agile ALM," says Hüttermann.
Certainly version control systems, also known as source code control systems (sCCs), and requirements management tools have been around for as long as software has been being developed. However, enterprise leaders need to understand how these tools have evolved over the years, now allowing organizations to deliver higher quality code in delivery cycles that are faster than they've ever been.
In "Agile ALM Automation strategies: using source Code Control Tactics to improve Configuration Management," consultant Cameron Laird talks about six key techniques that Agile organizations should take advantage of with their SCCS. These include features that report on the health of the build, style conformance, static source analysis and allow for continuous integration by automation and reporting of regression tests with each build.
Although development organizations have been using some form of SCCS for years, there are now new hosting options, thanks to the expanding cloud market. Laird's second piece, "Head in the Clouds: When software as a service is the Right Kind of source Code Control," describes important considerations when determining where to host and who will maintain your code repository.
On-demand or SAAS models are also highlighted as one of the five key trends in requirements management tools by Forrester analyst Mary Gerush in "Trends in ALM: Requirements Management Tools." Are you taking advantage of the latest features in SCCS and requirements management? Let me know at yfrancino@techtarget.com.