Share this item with your network:
Technology insights for the data-driven enterprise

FotolEdhar - Fotolia
Low-code platforms move the BizDevOps trend forward
The next IT mashup -- BizDevOps -- brings business leaders to the table, and new no-code/low-code platforms give them the tools to be active participants in app development.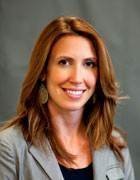 By
As we close out 2017, DevOps as a philosophy of how application development should be done is finally morphing into the way it's actually done, and companies are hammering away at another long-standing cultural wall -- the one that separates IT departments and business teams.
Indeed, the next IT mashup brings in business leaders who want a seat at the development table. A clear division once existed between these groups that media companies like ours have published articles about and offered tips on how the two sides can communicate effectively. That language barrier is easier to overcome with the new breed of low-code and no-code platforms.
Low-code platforms are here to stay
Companies investing in low-code platforms expect their developers to collaborate with operations teams and business leaders to ensure actual business benefits of a project. The platforms also make it easy for line-of-business users and developers to test ideas together.
Moreover, low-code platforms allow business users with no programming experience to participate in the development process -- and even create apps themselves. But it's not just "citizen developers" who use them; most low-code platforms are built for actual developers who see it as a way to deliver apps quicker than they could if they built them from the ground up. These platforms provide access to machine learning, natural language processing and other artificial intelligence tools that Gartner predicts will be part of all applications by 2020.
There are also mobile low-code platforms, which support mobile notifications, mobile management tools and other infrastructure requirements unique to mobile systems. These platforms, along with microservices, give companies a way to circumvent typically long IT development queues to roll out mobile versions of existing business applications quickly.
It makes a lot of sense to take advantage of these approaches to app development, but there's yin to this yang. For one, developers have far less creative freedom with low-code systems. And as you'll see in our cover story, with ease of development comes application sprawl, where large companies can end up with thousands of small applications floating around.
With the workflow challenges in DevOps, one could imagine the problems that will arise when companies launch BizDevOps strategies.
While technology changes can be difficult, cultural changes are even more so. That's clear when you look at the disparity between the promise of Agile DevOps and what companies actually see in developer-operations team collaborations. For example, developers may use continuous integration processes to automate builds, but then the ops team might deploy the software using manual processes, according to a September 2017 Forrester Research report on how executives overestimate DevOps maturity.
BizDevOps creates 'fully aware business'
With the workflow challenges in DevOps, one could imagine the problems that will arise when companies launch BizDevOps strategies. Still, the benefits of BizDevOps and low-code platforms outweigh the downsides, especially for companies undergoing a digital transformation, as you'll see in our feature story. Taken together, DevOps practices, microservices and low-code platforms could change the game in terms of what companies are capable of delivering.
Having business leaders, developers and operations people work together throughout the entire development process ensures that projects meet business needs from the get-go and gives projects a better shot at long-term success. This "Kumbaya" approach to app development is really just a way to create a "fully aware business," according to Colin Dean, a software engineer, developer and community builder with Code & Supply in Pittsburgh.
"As they grow, companies get siloed as people, trying to make a name for themselves, stick a flag in their fiefdoms and protect their claim while trying to advance within the company and industry," Dean said. "BizDevOps seems to encourage people to tear down these political borders and leverage each other like they should have been doing all along. It's like Agile for the whole business instead of just development."
You'll see some poignant examples of BizDevOps in action as you read through the pages of this month's issue. As always, reach out to me at [email protected] and let me know what you think. I'd love to hear from you.
Dig Deeper on Topics Archive