Share this item with your network:
Technology insights for the data-driven enterprise

olly - Fotolia
Take the pain out of software developer hiring
Hiring software developers is hard enough, but finding the right ones for the job is even harder. Here's what you need to consider to future-proof your development team.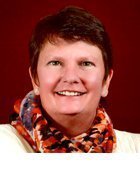 By
Are you hiring the right kind of software developer?
That might seem like a ridiculous question considering developers are in short supply around the world. In fact, a recent survey on software developer hiring highlighted the high demand for developers. On average, developers get 11 headhunter calls a year. But with the explosion of low-code/no-code development platforms, a rapidly changing technology landscape and a strong move to DevOps, it's more important than ever that the assembled developer team fits the job description.
In the old days, it was enough to know a developer had programming chops and knowledge of the latest tools. Today, everything from communication skills to experience on the business side, an ability to integrate and a deep understanding of user experience all need to be on the résumé. And that's just for starters.
What's not necessarily on that résumé is a computer science degree. Jeffrey Hammond, a principal analyst at Forrester Research, pointed out that he's seeing more and more developers at conferences without traditional development backgrounds. Part of the reason is the tools that make it easier than ever to code -- low-code/no-code platforms -- and part of it is that the job of the developer itself is changing.
"Salesforce is building a community of developers right now without traditional backgrounds," he explained. So a key question to ask yourself about software developer hiring is whether those traditional backgrounds are really what will get the job done in your organization.
Also keep in mind whether you need truly custom software. In the recent Harvey Nash 2017 Technology Survey, 47% of the 3,000 participants said custom software is in decline. Even two years ago, that thought would have been dismissed as crazy. But between low-code/no-code platforms, easy access to APIs and the move to microservices, the idea of using building blocks created by others and essentially rearranging them to make new software is no longer far-fetched.
If a custom product doesn't add value to your organization, then why choose -- and pay a huge premium for -- a full-fledged developer? Instead, you'll want to look for someone who is more of an integrator, comfortable with weaving bits and pieces together to create the right solution. That person often won't have a traditional development background, but on the flip side, you'll avoid paying the higher salary -- or "hiring tax" -- for a software developer.
Everything from communication skills to experience on the business side, an ability to integrate and a very good knowledge of user experience all need to be on the résumé.
Sometimes, you'll need serious development chops, but only for a particular job. That's what happened to Lucy Warner, CEO at the U.K.'s National Health Service (NHS) Practitioner Health Programme. Her users are NHS doctors looking for physicians to treat them, but they don't want to go to a close working colleague or a former fellow medical school student. She needed an app that would let them find local doctors but with sufficient information to ensure they'd feel comfortable with their choice. And she wanted to use the "swipe right, swipe left" interface that's become ubiquitous.
The only problem is her IT team didn't have the skills to make this happen. She reached out to low-code platform maker Out Systems and a third-party development team from Portugal that had already created about 70% of the type of app that she wanted. In nine weeks, the app was up and running. "It was fantastic," Warner said. "We didn't have to hire a single staffer or look for more space. And our patients love it; the feedback is wonderful."
Developer's dilemma
Thirty percent of custom applications are built outside the IT department by those with limited or no technical development skills, according to 451 Research's report "Custom Apps: The Engine for Digital Transformation" for Apple subsidiary FileMaker.
For companies in the throes of software developer hiring and needing classic development skills, it's still important to match the business need with the skill set. Despite the custom development pessimism, the Harvey Nash survey indicated that 36% of respondents believe this type of development will continue to grow. But the survey also suggested that custom software development won't necessarily be used across the board -- 56% said it's going to be used to drive innovation. And for those respondents already working for "highly innovative companies," the percentage jumped to 67%.
Likewise, keep in mind that DevOps and its probable successor BizDevOps tweak developer requirements substantially. Even with software developer hiring today in DevOps shops, Forrester's Hammond is seeing a split between front-end and back-end developers. In a BizDevOps team, the lines could be drawn even finer. His bottom line: Get ready for a time of intense specialization when it comes to the development team.
But also be ready to know software developer hiring will remain competitive, perhaps indefinitely. "Businesses embracing technology and those who choose to be digital-product focused need strong engineers to help them execute ideas," said David Savage, associate director of Harvey Nash. "[T]he need to compete also sees increased importance on being different from peers."
Dig Deeper on Software developer skills and training