News
Stay informed about the latest enterprise technology news and product updates.
Lesbians Who Tech Summit: Not your usual IT conference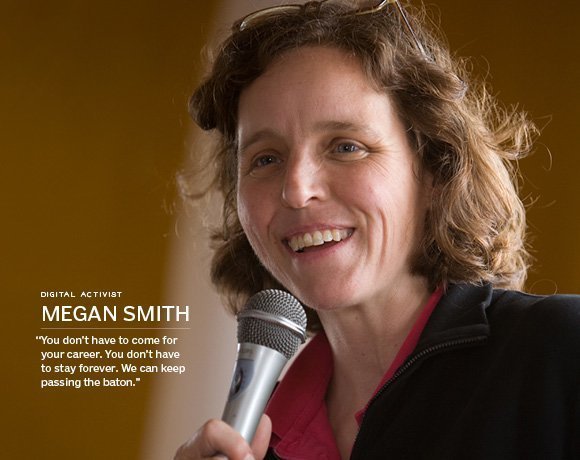 Source:
David Sifry/Flickr
Use Google Maps? Tip your hat to Megan Smith, who brought that technology to Google. Did you see the news photos of a Google exec introducing and wearing Google Glass? That was Smith. While she has a slew of innovative projects from her years at MIT, Google and other firms under her belt, Smith is now best known as CTO of the United States. She talked about digital activism and her role in U.S. and worldwide government technology initiatives at the Lesbians Who Tech Summit, where she won the organization's Trailblazer of the Year Award.
"Knowing that someone like Megan Smith could have that role makes me believe that closing the gender gap in technology, having more women role models in technology is possible," said LWT founder Leanne Pittsford, who interviewed Smith at the Summit. Pittsford mentioned that Smith spoke at the first White House Innovation Summit, which LWT co-hosted, in July 2014. Smith was hired as U.S. CTO shortly afterward. "Coincidence? I think not," Pittsford joked.
As CTO, Smith advises the president and his team on "how to harness the power of technology, data and information to help the American people," she said. Bringing software engineers to policy-making meetings is an important goal for Smith, whose 12-person team works in the Office of Science and Technology Policy. IT experts have to be at the table to influence decisions about issues which obviously relate to computing, like net neutrality, patent reform, and others -- like information sharing, healthcare and foreign relations -- in which technology can make a difference. "The tech people have been missing" from these discussions, she said.
Smith urged LWT Summit attendees to get involved in digital activism via government initiatives. "You don't have to come for your career. You don't have to stay forever," said Smith, who expects to return to the public sector in a few years. "We can keep passing the baton."
Several tech-for-government organizations need staff and volunteer developers. Smith mentioned Code for America, at which open source developers build open source applications for government, and 18F, a U.S. General Services Administration group that provides fellowships and job opportunities for software developers.
On the next page, learn more about 18F and how technology could help reduce gun violence.
View All Photo Stories