News
Stay informed about the latest enterprise technology news and product updates.
Lesbians Who Tech Summit: Not your usual IT conference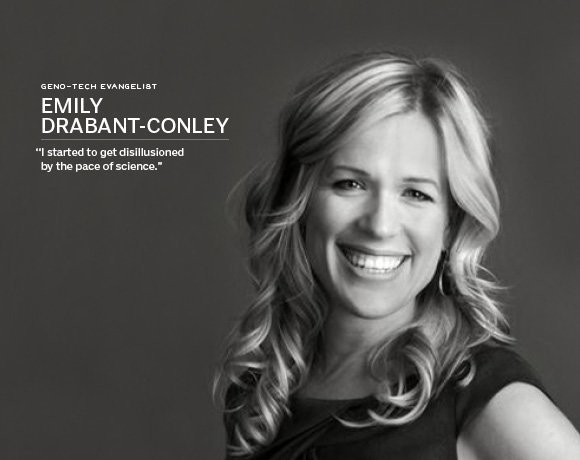 Source:
Emily Drabant-Conley
Tech innovators shared start-up stories and app development best practices at the 2015 Lesbians Who Tech Summit in February. Among those were the brilliant beginning and tough second act of medical DNA test provider, 23andMe. This second act also includes hiring software developers, by the way.
The session by Emily Drabant-Conley, Ph.D., on the "Future of Personalized Medicine" illustrated the ups and downs tech start-ups can experience. Founded in 2006, 23andMe extended the usefulness of personal genetic testing by providing ancestry and health information gleaned from DNA tests, said Drabrant-Conley, director of business development at 23andMe.
The idea for a medical genetic information service was the brainchild of bio-engineer Anne Wojcicki, wife of Google co-founder Sergey Brin, whose brother died young because of inadequate medical services.
Drabant-Conley's keen interest in mainstreaming clinical research and personalized medicine led her to join the company. "I started to get disillusioned by the pace of science. I wanted to do something bigger," she said. 23andMe's mission dovetailed with her previous research on combining genetics and neuroimaging to identify biological pathways indicative to neuropsychiatric disease.
23andMe got off to a hot start with more than $100 million in capital support and immediate success. 23andMe was No. 1 on Time Magazine's 2008 Inventions of the Year list. Drabrant-Conley shared success stories, including that of Karen Durrett, who discovered a tiny lump in her breast. Her doctor advised her to wait six months before testing further. Durrett obtained information from 23andMe about her family's genetic inclination for breast cancer and insisted upon being tested. A malignant cancer was found and treated. If she'd waited, the cancer would have spread. (Durrett told her 23andMe story on the TV show, The View.)
In 2013, the FDA delivered a blow to 23andMe, banning its sale of health reports, which the agency considered as giving medical advice without a license. As a result, the company could sell only ancestry and raw genetic data without analysis. Meanwhile, it issued results of genetic studies of many disorders, including Parkinson's, rosacea and motion sickness. At the Summit, Drabrant-Conley announced that, on Feb. 19, 23andMe received clearance to sell kits for genetic testing for Bloom Syndrome, a rare recessive gene disorder.
23andMe's services rely heavily on the innovation and expertise of its software developers, Drabrant-Conley said. The company currently has job offerings in Web development, computer science, genetics, database and data technologies and social media.
This ends our photo story on the Lesbians Who Tech Summit, held in San Francisco in February, 2015. To learn more about the sessions, technologies and career opportunities discussed there, catch the whole conference online.
View All Photo Stories