News
Stay informed about the latest enterprise technology news and product updates.
VersionOne surveys Agile development for 2015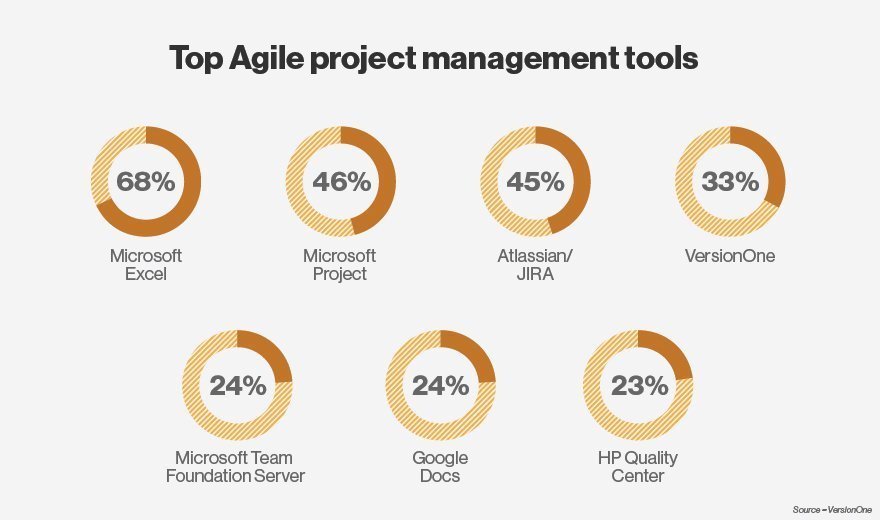 Designer:
Christopher Seero/TechTarget
Keeping track of Agile projects can be equivalent to herding cats, which is why it's very helpful to see what others choose as tools. VersionOne asked respondents which were their go-to Agile project management tools and they were allowed to give multiple answers. Microsoft offerings are three of the top five most popular Agile management tools. Sixty-eight percent of companies use Microsoft's Excel spreadsheet, while 46% use Project and 24% use Team Foundation Server. But the survey allowed responders to choose more than one tool and to write in other choices. Popular "write in" project management tools included AgileFant, FogBugz, Mantis, Redmine, SharePoint, Trac and Trello. Interestingly, 19% of respondents said they use "in-house" or "home-grown" tools, and that was the same percentage of people who use Bugzilla. Another somewhat surprising option was Google Docs -- 24% of people use that free and easy-to-use tool to manage their Agile projects.
View All Photo Stories