News
Stay informed about the latest enterprise technology news and product updates.
VersionOne surveys Agile development for 2015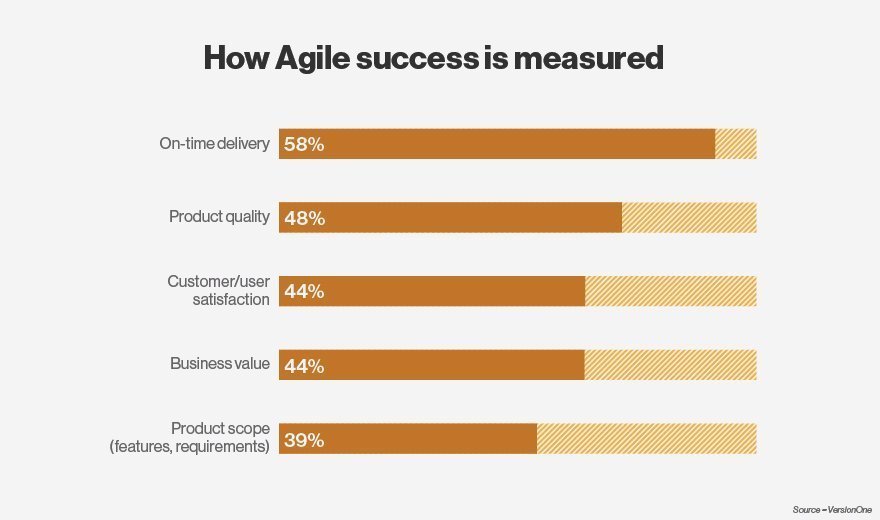 Designer:
Christopher Seero/TechTarget
If Agile process is done right, it's successful. The challenge, though, is defining success, because the word means different things to different people -- particularly in the Agile space. So, what was the No. 1 marker of Agile success? It's that products are delivered on time, according to 58% of VersionOne survey respondents, who were allowed to pick more than one success factor. Product quality came in at 48%, customer/user satisfaction and business value tied at 44% each, and 39% said the product scope. Other ways to gauge success that were not in the top five included project visibility (30%), productivity (29%), predictability (25%) and process improvement (23%). Disturbingly, 11% had no idea how to measure success, which might mean they're not really following the Agile process the right way, or perhaps their Agile efforts are so widespread that they have no need to measure their results.
View All Photo Stories