News
Stay informed about the latest enterprise technology news and product updates.
VersionOne surveys Agile development for 2015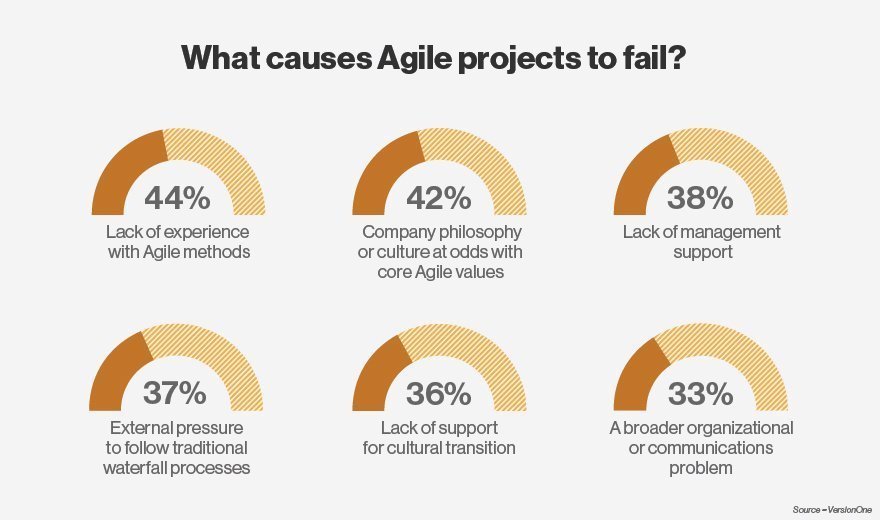 Designer:
Christopher Seero/TechTarget
Failed Agile project? It's probably not your fault. (And if that isn't good news, we don't know what is.) Agile projects fail for a wide variety of reasons, from inadequate training to lack of experience, to team members who simply don't "do" Agile. VersionOne survey respondents cited a whole host of reasons Agile projects fail that point squarely to corporate culture including:
42% said their company's culture or core values were at odds with Agile philosophies;
38% called out lack of management support;
37% felt pressure to use more traditional waterfall techniques;
36% reported an absence of support for cultural transition; and
33% referred to vague organizational or communication issue.
In other words, if the company culture, philosophy and managers aren't behind Agile, it can be a difficult effort to pull off. Of course, there were other reasons Agile projects fail, including not enough training (30%) and just a general lack of experience with Agile (44%).
View All Photo Stories