News
Stay informed about the latest enterprise technology news and product updates.
VersionOne surveys Agile development for 2015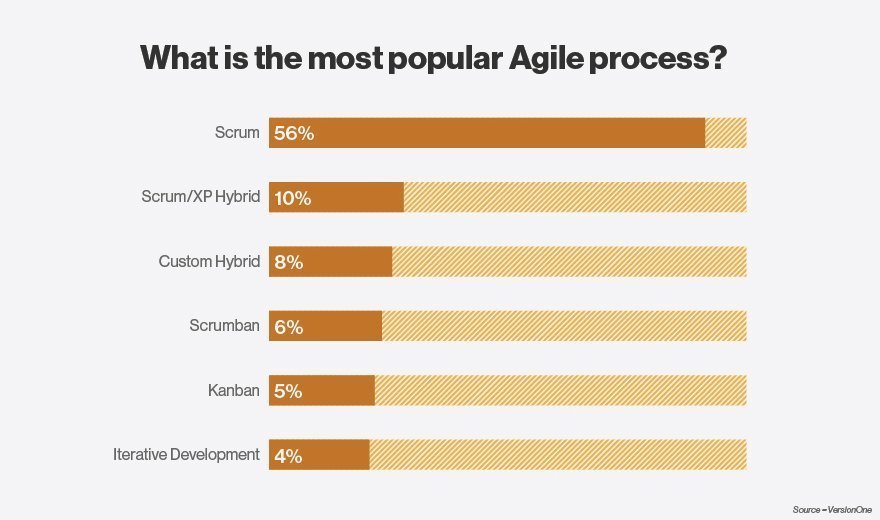 Designer:
Christopher Seero/TechTarget
It's a Scrum process world, apparently. Before we go any further, did you know that according to Merriam-Webster Dictionary, Scrum can mean a way to start a rugby play or a large group of people who are together in one place? But we prefer the British definition of Scrum: madhouse. If you're using an Agile process today, you'll be using Scrum process, according to the 56% of users surveyed by VersionOne, and hopefully it's not a madhouse. The next most popular is a Scrum/XP hybrid, but that was chosen by just 10%. So, what are the least likely to be used? Less than 1% of respondents reported using XP, DSDM/Atern and Agile Unified Process. And just 1% each said they were following feature-driven development or Agile modeling. Just 3% of survey takers said they had no idea what Agile process they were using, and 2% just called it "other."
View All Photo Stories