News
Stay informed about the latest enterprise technology news and product updates.
VersionOne surveys Agile development for 2015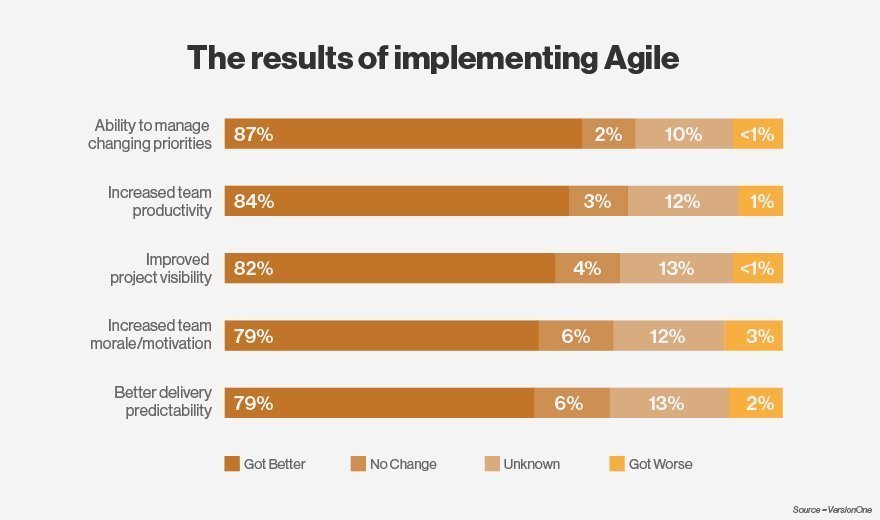 Designer:
Christopher Seero/TechTarget
The top three benefits of Agile -- managing changing priorities, increased team productivity and improved project visibility -- haven't changed in the last four years. Agile provides lots of other benefits as well, according to VersionOne's 2015 survey respondents, including enhanced software quality, faster time to market, reduced project risk, improved business/IT alignment and engineering discipline, enhanced software maintainability, and better management of distributed teams.
What didn't change while using Agile? Team morale and motivation didn't change for 6% of respondents, and software maintainability wasn't enhanced for 9% of people, while 12% felt Agile didn't make them better able to manage distributed teams. Apparently, distributed team management is an area that's quite tricky to gauge -- 27% of those surveyed said they really didn't know if Agile did or didn't make it easier to keep track of distributed teams.
View All Photo Stories