News
Stay informed about the latest enterprise technology news and product updates.
VersionOne surveys Agile development for 2015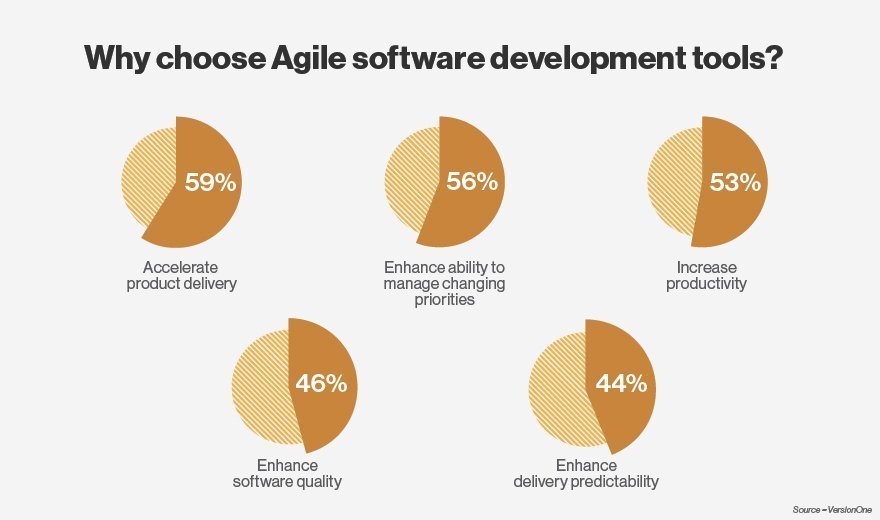 Designer:
Christopher Seero/TechTarget
We all know Agile software development strategies make it faster to deliver product and easier to manage changes. According to this VersionOne survey, for the first time, 53% of survey takers said Agile software development tools increased productivity. In fact, increased productivity -- the third most popular reason to go Agile today -- overtook last year's third place reason, which was improved IT and business alignment. Obviously, done right, Agile is making an impact in the development process despite the occasional lack of corporate and cultural support. Meanwhile, improved IT and business alignment dropped to sixth place with 40% of survey respondents making that their choice. Improved project visibility also came in at 40%. Other reasons to go Agile? Improved morale was cited by 26%, lowered project costs by 23% and more maintainable software by 22%.
View All Photo Stories