Share this item with your network: Technology insights for the data-driven enterprise

Alan Z. Uster - Fotolia
Evaluate
Weigh the pros and cons of technologies, products and projects you are considering.
Bad case of TMI? AI design software is coming to the rescue
You really can have too much information, which is why APM companies are adding artificial intelligence features to their products. Help is on its way.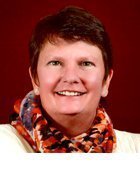 By
If you're not already, you'll soon be suffering from a huge case of TMI. Whether it's big data from the internet of things or analytical feedback from increasingly sophisticated application performance management tools, we're all awash in information.
The solution to this good-to-have-but-hard-to-manage TMI problem is AI design software. Smart, proactive analytics -- powered by artificial intelligence -- is now being built into application performance management (APM) and other offerings. AI tools can track, process and react faster than human beings can. And they never take a day off.
Not all AI is created equal. Machine learning is ideal for pattern recognition. AI is the actual decision-making technology. And a third type, cognitive computing, puts a human twist on AI, allowing the engine to react more like a human would.
You're not out of a job … yet. With so much data, even a high-performing AI design software engine will need a lot of guidance. "You have to filter this stuff down to what will matter," so humans need to be very involved in guiding and educating an AI engine, explained AI developer and Recognant CEO Brandon Wirtz.
You may be unnerved. No one wants a creepy synthetic voice telling him or her what to do, noted APM maker and Dynatrace CEO John Van Siclen. Instead, an AI engine finds a problem, offers a solution and lets the user see the actual data for verification. "People are really not ready for the black box," he stressed. Even more reassuring is that many companies are using the messaging app Slack as an AI interface … Nothing too scary or HAL 9000-like there.
Dig Deeper on Software Performance Management