stand-up
In agile software development, a stand-up is a daily progress meeting, traditionally held within a development area. Business customers may attend for the purpose of gathering information. (Continued...)
Looking for something else?
In agile software development, a stand-up is a daily progress meeting, traditionally held within a development area. Business customers may attend for the purpose of gathering information. Stand-ups are sometimes referred to as "daily scrums."
Download Our Guide to Agile DevOps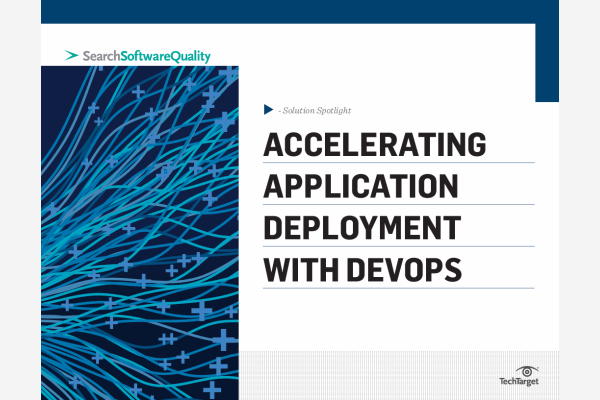 How can you speed deployment and boost ROI? It's not easier said than done. Learn the latest techniques allowing companies to eliminate barriers between development, testing and deployment.
By submitting your personal information, you agree to receive emails regarding relevant products and special offers from TechTarget and its partners. You also agree that your personal information may be transferred and processed in the United States, and that you have read and agree to the Terms of Use and the Privacy Policy.

The term "standup" is derived from the way it is run all attendees must remain standing to keep it short and the team engaged.
Continue Reading About stand-up